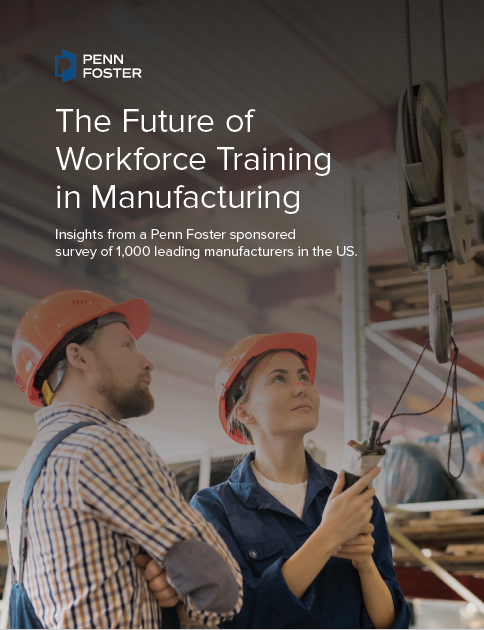 The Future of Workforce Training in Manufacturing
Workflow within a manufacturing plant looks much different today than it did in the past, and manufacturing leaders need to ensure they're providing their workers with up-to-date training on how to keep pace with this changing work environment. At this pivotal moment, leaders are now looking to accommodate this mounting need for training solutions.
In a survey sponsored by Penn Foster of 1,000+ leading manufacturers, respondents expressed concerns and shared insights into the hiring challenges they're facing and the type of training programs they need. The Future of Workforce Training in Manufacturing, covers:
The industry impact of the Covid-19 pandemic and baby boomer retirement

Top characteristics that are challenging to hire-for in skilled trades roles

The types of training programs employers need

And more!